Sufjan Stevens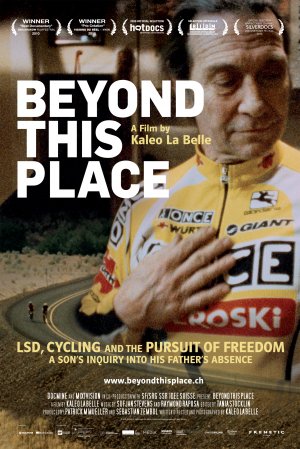 Since releasing The Age of Ads, Sufjan has collaborated with a member of the Castanets, Raymond Raposa, to score a documentary entitled Beyond This Place. The film focuses on the relationship between Sufjan's childhood friend, Kaleo La Belle, and his father, who is a societal outlier. The father still has not let go of the hippie lifestyle, often partaking in the casual consumption of drugs and biking around the country with little to no possessions.
Sufjan and Raposa are currently planning a tour to perform the soundtrack live, starting October 30th at the BAM Howard Gilman Opera House in Brooklyn, NY. Other destinations include Portland, OR, San Francisco and Los Angeles, CA (Unfortunately no plans to come to Boston, so it goes).
J. Cole
Jermaine Lamarr Cole (aka J. Cole) released his debut full-length LP entitled Cole World: The Sideline Story, featuring Drake, Jay-Z, Missy Elliott, and Trey Songz. The album dropped September 27th via Jay-Z's Roc Nation and has since been creating waves throughout the music industry. Previously, J. Cole had only three very successful mixtapes and two EPs in his repertoire. All of the production for The Sideline Story was done almost entirely by J. Cole with help from high-profile producers No I.D. and Jay-Z. Some of the songs featured are tracks that Cole has held onto since before he signed with Roc Nation. Many of the tracks he had recorded didn't make the cut and were expected to be released on a fourth mixtape, but instead J. Cole has been releasing those songs every Sunday. Some tracks to check out include "Never Told", "Work Out" (as seen of Jimmy Kimmel), and "Dollar and a Dream III".
The Black Keys
The Black Key's eighth studio album co-produced by The Black Keys and Danger Mouse is due December 6 and is entitled El Camino. The announcement was released via a used car commercial staring Bob Odenkirk from "Mr. Show" and "Breaking Bad", directing views to call (330)510-1206 where you will hear the Black Keys' drummer, Pat Carney, trying to sell you a used van. The first single is called "Lonely Boy", which will be officially released Oct. 26. Here is the track list:
01 Lonely Boy

02 Dead and Gone
03 Gold on the Ceiling
04 Little Black Submarines
05 Money Maker
06 Run Right Back
07 Sister
08 Hell of a Season
09 Stop Stop
10 Nova Baby
11 Mind Eraser
Major Lazer
The disc-jockey duo, Major Lazer, made up of Diplo and Switch, released a new single from their upcoming EP. The title track, "Original Don" was premiered on BBC 1's Zane Lowe's set. This single was supposed to be dropped more than three months ago. While the digital EP of "Original Don" will be released on November 1st, there is no word on when the LP will drop (although the wait will be worth it seeing asthough it will feature Vybz Kartel, Dirty Projectors, Vampire Weekend, Sean Paul, and Bruno Mars). If you can't wait until November, the full, non-demo version of "Original Don" is available to stream from the Major Lazer Facebook page.
Yeasayer
In an interview with SPIN, Chris Keating, the keyboardist and singer of Yeasayer, leaked details about their next album, calling it a "demented R&B record". Keating explains, "How do four white dudes in Brooklyn write a reggae sng that's not cheesy?… How do we write an R&B song but inject your own personality into it by f***ing up all the sounds?" Ideally for the band, they hope to create an entirely new sound without "retreading any ground", using entirely new instruments and influences (mostly avoiding love song and "David Guetta bulls***" says Chris Keating).
The group's third album, which still doesn't have a title, is projected to be released in the late spring or early summer of 2012. According to Keating, 22 songs have already been written, and Yeasayer is currently considering releasing the tracks as two separate albums: a legitimate LP and perhaps a digitally released soundtrack.
We Were Promised Jet Packs
Scotland's post-punk group, We Were Promised Jetpacks, just released their second full-length LP called "In the Pit of the Stomach" via FatCat Records. The band, who shares a label with Frightened Rabbit and The Twilight Sad, kept a similar sound, but tightened it up with less distortion and a little more pop. The album is much like the first, but they have improved substantially. Too bad this wasn't their debut.