As the Olympic Games continue in faraway Sochi, Russia, and winter rages on here at home, it could be hard to picture the Summer Games of 2024.  But take a moment to imagine an Olympiad in ten years' time—right here in Boston!  It may sound outlandish, but a Boston-hosted Olympic Games may not be too far off if a plan to bring the Games to New England should succeed.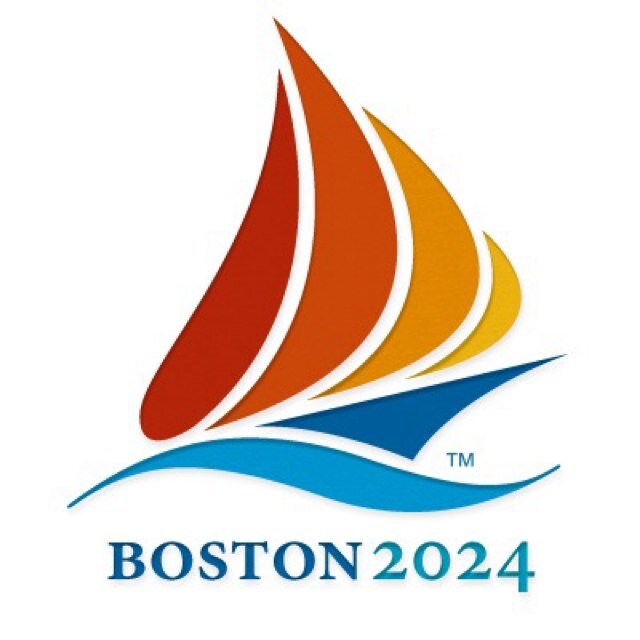 Though 2024 sounds far away, already bids are being prepared from over a dozen cities across four continents.  One such hopeful bid is coming from our own city of Boston!  In May 2013, a meeting was held to determine the chance of a New England based Games; two months later, the Massachusetts Senate passed a bill permitting the city to look into hosting, and in October, Governor Deval Patrick signed this bill.  City leaders such as former Governor Mitt Romney (who also helmed the city's 2002 Olympic bid) and New England Patriots owner Robert Kraft have stepped up to support the Boston 2024 initiative.
Some may argue that an American-based Olympiad is long overdue; the States hasn't hosted since the Winter Games in Salt Lake City 2002, and hasn't hosted the Summer Games since Atlanta 1996.  But the question of whether or not Boston is up to the challenge of hosting the mother of all athletic events is up to heated debate.  Could Boston pull it off?
Looking at Boston as it is today, there's reason to doubt that our city's infrastructure could struggle under the pressure of thousands of international tourists and athletes.  The MBTA can barely function under its normal ridership, and the more historical neighborhoods of the city can be difficult to navigate either on foot or wheels.  But the promise of hosting could light a necessary fire to get construction planned and seen through, which would be beneficial to the city for generations to come.
Expansion and renovation of public transport and city facilities have been a long time coming, and the Olympics could be the perfect reason to finally get going on these projects.  Such changes may not be too far away—take a look at these proposals for MBTA expansion and a high-speed networks of trains to unify New England, designed by Boston native Cyrus Dahmubed. Though it'll take time and resources, a transportation makeover could become a reality just in time for a Boston-hosted Olympiad.
A major point of contention around the Boston Games is space—where would Massachusetts find room to build an Olympic Stadium, an aquatic center or an athletes' village, and where would visitors be able to stay?  Compared to other American cities pursuing bids (Dallas, for example), Boston lacks the "wiggle room" to expand.  Though a Stadium in the heart of the city would be ideal, planners could find space in the suburbs to create new facilities.  Neighboring New England cities could host smaller events and some tourists; cities like Worcester, MA, Manchester, NH, and Providence, RI are all within 50 miles of Boston and could become easily accessible with the bolstering of public transportation.
One could argue that the colleges and universities in the area—over 50 of them!—could be a major asset, providing not only facilities for sporting events, but ample room to house the athletes.  Imagine an Olympic competitor living in the Mods while BC students are away for the summer—surely our temporary-permanent housing would pale in comparison to the state-of-the-art Olympic Villages constructed in years past (though I'm sure a Michael Phelps wannabe would have no trouble getting in his 12,000 calories a day if Late Night remains open throughout the Summer Games).  Humor aside, housing athletes in dorms has been deemed an unrealistic, if not well-intentioned, option.
Though we can speculate now, the final decision is a long way away.  By the time the host city is chosen at the 129th IOC Session, the current class of freshmen will have graduated; if the Games should come to Boston, they'll be arriving with a crop of BC students who are currently in middle school. But picture the Olympic Torch running down the Charles River, or an Opening Ceremonies presentation depicting the proud and rich history of our city, and the Boston Summer Games are fun to imagine.  Though skeptics may doubt the possibility of a Bostonian Olympiad, I maintain that our city is equipped to handle whatever comes our way.
Sources:
Wikipedia: 2024 Summer Olympics
www.iqubeddesign.com